So totally missed June ... I blame the two bar exams I wrote. They sucked up June and spat it back at me with a couple of days left to enjoy the sunshine before work started. Oh well, that is my story. Anyways, I had planned on doing a Challenge check up, as it were, to see where I am in the Challenges. So I will do a tardy one now!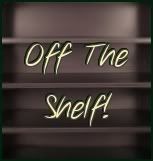 First Challenge:
Off the Shelve (i.e. Decreasing my physical TBR pile)
Goal = 75
Read to date = 15
Comments: Okay, so with ... oh jeez, with 5 months left, I have to read 60 more from my TBR pile (the one I use as fortifications in my room. I won't list all 60 here, but a few on the list are "The Last Witchfinder" by James Morrow, a bunch of historical romances that have sat blinking at me for a while now, a few Dean Koontz and Stephen Kings that I have been lazy with, and the last book in the Hunger Games Trilogy, Mockingjay.
Second Challenge:
Historical Fiction Reading Challenge
Goal = 10
Read to Date = 8
Comments: So looking back, I didn't quite follow my own guideline, did I? What can I say, stuff is thrown at me and I read. I have two more to meet the challenge - which is awesome! But I intend to so go above and beyond the ten that I had to read - I mean, asides from the ones I read ... I have to read the ones on the list too...
Third Challenge:
Zombie Reading Challenge
Goal = 12
Read to Date = 4
Comments: Wow, I am doing terribly, aren't I? Anyways, this should be my favourite - I mean, it's zombies! But somehow my fictional zombies this year have mostly been in movie or tv form (Yes, Walking Dead. SO awesome!) I lost "The Dark and Hollow Places" in my move, and recently found it again (with my law books ... how weird? Very), so that will bring the number up to 5, and then I need to finish Zombies vs. Unicorns - which is awesome but heavy to carry so gets left next to my bed a lot ... I did read "The Dead-Tossed Waves", "Dog Blood", "Rot and Ruin" and started "Z" ... I just have to get my hands on the last two installments of the
Boneshaker
series, finish "Queen Victoria: Demon Hunter", pick up "Generation Dead" and I am golden. Love zombies. I also need to get my mitts on the series that begins with "Married with Zombies" - looks hilarious.
Fourth Challenge:
Vampire Reading Challenge
Goal = 20
Read to Date = 5
Comments: Oh, Vampires ... "Teeth" was amazing, I will reiterate that. It was well written and the stories were haunting - I am still thinking about them. Anyways, so I need 15 more to meet this particular challenge - and I have the books. I am supplementing my list with some more Parasol Protectorate - "Blameless", "Changeless" and "Heartless" - and then refer to the list --> need to finish Rachel Caine's series - the first one blew me away, and I got the second, third and fifth (don't ask) for my bday, so that is a definite must! Needless to say: Like the Historical Fiction, I have loads of these that need to be read - hopefully all within 5 months!
Fifth Challenge:
Shifter Reading Challenge
Goal = 20
Read to Date = 4
Comments: Yeah, well in my defense ... no, no defense. I love werewolves almost as much as I love Zombies. I guess I am just off my game this year? Anyways, of the four I did read - three were on the list - "Soulless", "Lunarmorte", and "Sisters Red". In my Immediate TBR pile, a further few are included: "Changeless", "Blameless", "The Lost Saint", "Forever" and "Red Riding Hood". I will have to beef it up though if I am to make the challenge. And I will make this challenge ...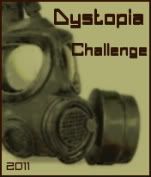 Sixth Challenge:
Dystopian Reading Challenge
Goal = 15
Read to Date = 3
Comments:... Yeah. No excuse. Sorry. I suck. Will do better! Will meet this challenge!
Seventh, and last Challenge:
Morbid-Romantica Challenge
Goal = 12
Read to Date = 11
Comments: Yay! I finally come out on top! Go Me! I confess, though - this one is easier then the rest because of all the categories and such. The Mad Scientist outdid herself on this one! Thank the Goddess! Anyways, I think this has been the most fun of all the challenges!
Alright, so I have a lot of work to do - but I am getting there! Wish me luck as I spend the next 5 months and a bit, reading my way through these challenges! :)