As we approach the December 31 deadline for all these Challenges, I thought a monthly check up would be a good idea! So, look forward to September, October, November and December check ups! And hopefully those bars on the side will be more green then empty ...
So, here we are - 9th month of the year ... and this is what it comes down to in my Blog World:
What have I read this year? Though reproduced on the side, here it is:
"Teeth: Vampire Tales"

Beaudoin, Sean "Fade to Blue"

Black, Holly "Red Glove"

Black, Holly "Tithe"

Black, Holly "White Cat"

Brown, Carolyn "I love this Bar"

Caine, Rachel "Midnight Alley"

Caine, Rachel "The Dead Girl's Dance"

Carriger, Gail "Changeless"

Carriger, Gail "Soulless"

Coben, Harlan "The Woods"

Daniels, B.J. "Smokin' Six Shooter"

Dekker, Ted "Boneman's Daughters"

Dodd, Christina "Storm of Visions"

Dodd, Christina "The Barefoot Princess"

Fforde, Jasper "First Among Sequels"

Garcia, Kami & Stohl, Margaret "Beautiful Creatures"

Graham, Jo "Black Ships"

Haddon, Mark "The Incident with the Dog in the Night"

Haig, Matt "The Radleys"

Harkness, Deborah "A Discovery of Witches"

Hockensmith, Steve "PPZ: Dreadfully Ever After"

Howe, Katherine "The Physik Book of Deliverance Dane"

James, P.D. "Death in Holy Orders"

James, Syrie "Dracula, My Love"

Kate, Lauren "Fallen"

King, Stephen "Under the Dome"

Kinsella, Sophie "Can You Keep a Secret?"

Lanagan, Margo "Tender Morsels"

Larsson, Steig "The Girl Who Played with Fire"

Lore, Pittacus "I am Number Four"

Mabury, Jonathan "Rot & Ruin"

Maguire, Gregory "Confessions of an Ugly Stepsister"

Marr, Melissa "Graveminder"

McCann, Lisa "Cryer's Cross"

Medeiros, Teresa "Some Like it Wicked"

Medeiros, Teresa "Some Like it Wild"

Moody, David "Dog Blood"

Pearce, Jackson "Sisters Red"

Priest, Cherie "Blood Shot"

Rich, Roberta "The Midwife of Venice"

Robbards, KAren "Green Eyes"

Ryan, Carrie "The Dead-Tossed Waves"

Steifvater, Maggie "Forever"

Willig, Lauren "The Masque of the Black Tulip"

Young, Sam "Lunarmorte"
Reviews: 46 (all have been written, and they are scheduled to be posted Monday to Thursday)
Comparison to Last year:
I read 53 books by September 9, 2010.
And here are my Challenges and where I am at, in said Challenges:
Comments
: This was way too easy for me … I read a lot of historicals apparently. It's funny though – I started off, very young with Historicals since, at the time, the contemporary set aimed at Young Adults were severely lacking – with the exception of Caroline B. Cooney and L.J. Smith. So I ate up the Historicals. And when I was ten or so and transferred to more adult books (while still marinating my YA favourites), I transferred to historical romances and the classics. Then for a long time, I switched to predominantly contemporary. It seems as though I am back at Historicals … Strange, but welcome.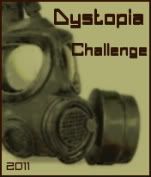 Comments
: This surprises me. Like a lot. I mean – only a third of the challenge has been met and it is, by far, currently my favourite type of genre. Especially where it concerns Zombies. Anyways, I do have a few lined up to review soon – The Dark and Hollow Places, Z, and such. But not 10 of them … I better hit the book stores soon …
Comments
: I love Shifters – no really, I do. A good werewolf story will make me punch my fist in the air and howl! I love the original werewolf movies – Like the Wolfman and the Howling (especially the Howling), and the new ones that breathed life back into the genre – like (and especially) Gingersnaps. I even write about them (since high school, no lie). But for some reason, my reading of late has been pretty Shifter-light. I don't know what to think of this, except that I am drowning under piles of books to be read, and grabbing at them randomly. My goal is to have this number up to 15 by October! Wish me luck!
Comments
: Yes, Vampires are everywhere of late. And yes, even though that is the case, I seem to be woefully behind on my Vamp reading … Yikes. And I had such a good Vampire year last year – With the Vampire Academy series, the start of Morganville and a few others. This year I continued on with Morganville – and I have all the books now, up to Book 9, so I can increase this number by 6 (yay!). I also have Cherie Priest's second Cheshire Red book to get my hands on. And Bloodlines! Must read that! So my goal for October in this Challenge is to get it to 15. Go me!
J
Comments
: Like the Dystopia Challenge – this surprises me. I love me some Zombie action – I was the girl who was jumping up and down the whole end of summer early fall of 2010 when it was announced that The Walking Dead would be a miniseries on AMC. I am the girl with an extensive Z-movie collection that includes such gems as Boy Eats Girl and The Horde – European Zombie movies barely heard of this side of the Atlantic! I am the girl who screamed – literally, in the middle of Indigo, so embarrassing – when I saw the cover for Pride, Prejudice and Zombies. And I am the girl who got her Russian, no nonsense Roommate with a heart of gold to run out on a cold October night to walk with the Dead downtown for the Windsor Zombie Walk 2010. How is it that I am only a third of the way through this challenge? I am ashamed … on the bright side, however – I still have to review Zombies vs. Unicorns, Z, and a few others – just need the time … so hopefully by October, this will be a Challenge in the bag!
Morbid Romantica Challenge
Comments
: This was a very unique challenge and I really enjoyed it … but I should have taken more then 1 book a month. I should have made that number higher. Why? Well dear Readers, this challenge had so many categories to choose from! And they were all great! And so … next year, I am upping this challenge exponentially.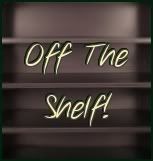 Comments
: Yeah, I suck. In my defense, I did a lot of driving, and most of my books were audio, which I only started to purchase last November. So, my Off The Shelf books have been kind of hanging in that balance. I did however, clear out my book shelves and pile up (into Fort formation, of course) the oldest on my shelf and plan to tackle them soon! I'm looking at you, Mr. Strange & Dr. Norrel … My Goal for October in this Challenge is to hit 35. We'll see if it's doable
J
And there you have it! …. I better get reading! :
How are your challenges going?