So I have left this post to the 6th of January - forgive?
This year, I have decided to do a few Reading Challenges! I am super excited! And here they are:
(1) Historical Fiction Reading Challenge hosted by
Historical Tapestry
.
I have chosen conservatively in all my reading challanges, so I will be "Struggling the Addiction: 10 books" - so I have 12 months to read and review 10 books! Not bad, right? :)
(2) The Dystopia Challenge hosted by
Bookish Ardour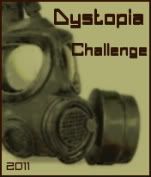 Again, I wanna play this conservatively, so I will go with:
"Contagion
– Choose
15 books
to read"
(3) Off The Shelf Reading Challange hosted by
Bookish Ardour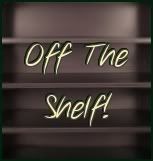 This is one I will not be conservative in ... mostly because, again. the Book Fort is named the Book Fort because my pile of books has gotten to the point where I am making cities with them around my room (actually, I just got shelves! No more books on the floor! It's strangely empty :( )
So ... I will be "
Flying Off
– Choose
75 books
to read"
Now the above three were it - that was going to be the end of challanges for me! Then .., my friend, SK, told me about a Zombie challange ...
(4) The Vampire Reading Challange hosted by
Parajunkee
(5) Shifter Reading Challenge hosted by
Parajunkee
(6) Zombies! Reading Challenge hosted by the
Book Soulmates
6 is a nice round number right? :)